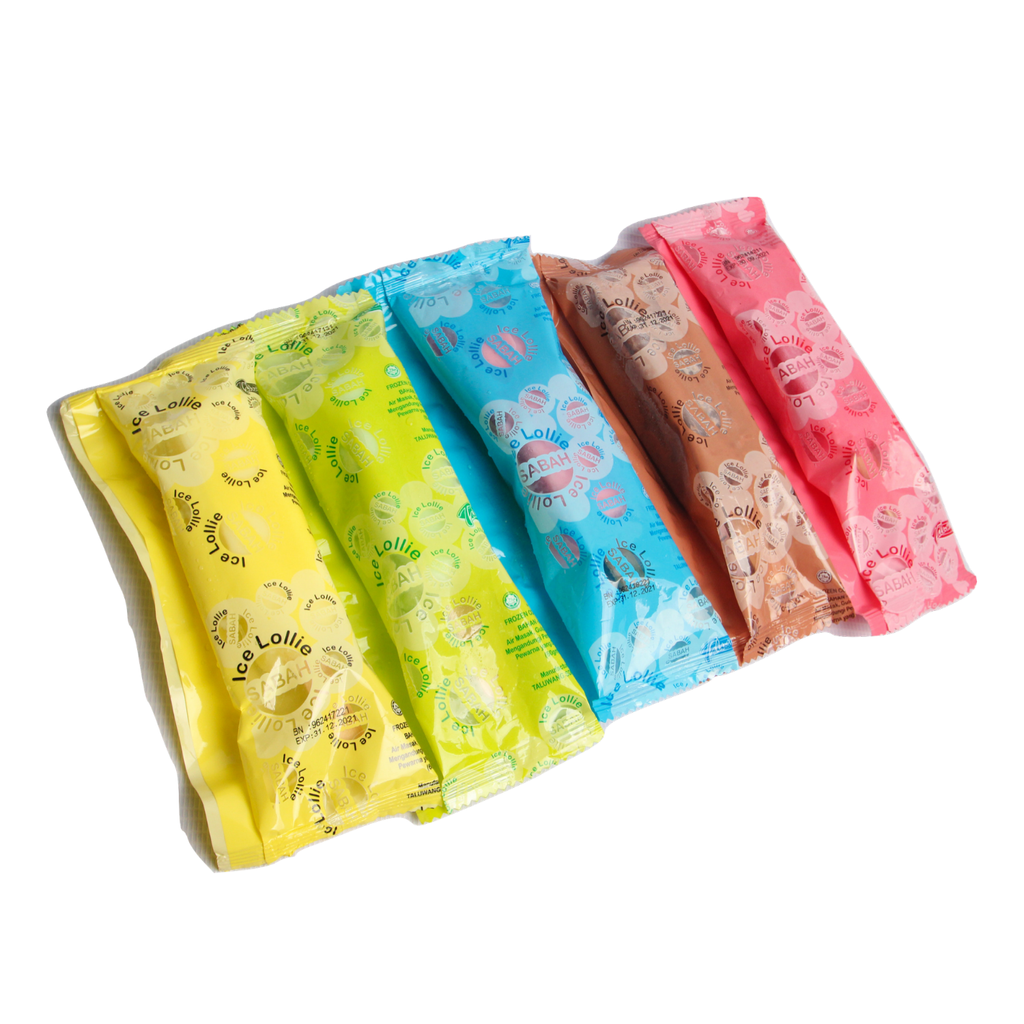 ICE LOLLIE (PER BAG 50 PCS)
Flavours Available : Chocolate, Durian, Honey dew, Red bean, Yam, Sarsi & Orange
Net Weight : 60g
Ingredients : Water, Sugar, Salt, Permitted Flavoring & Coloring
Storage Condition : Keep Frozen at below -18°C
Shelf Life : 18 Months
Storage condition : Keep Frozen at below -18°C
Comes with different kind of flavour, our sweet and delicious ice lollie is suitable to be eaten for anyone at anytime. Don't miss to your chance to grab it now and taste the sweet and mouth-watering of different kind flavour!
** Order Before 3pm will deliver on the same day. Order after 3pm will deliver on the next working day. The delivery process only made in working day (Monday to Friday, except public holiday).
**Only available in Kota Kinabalu area.