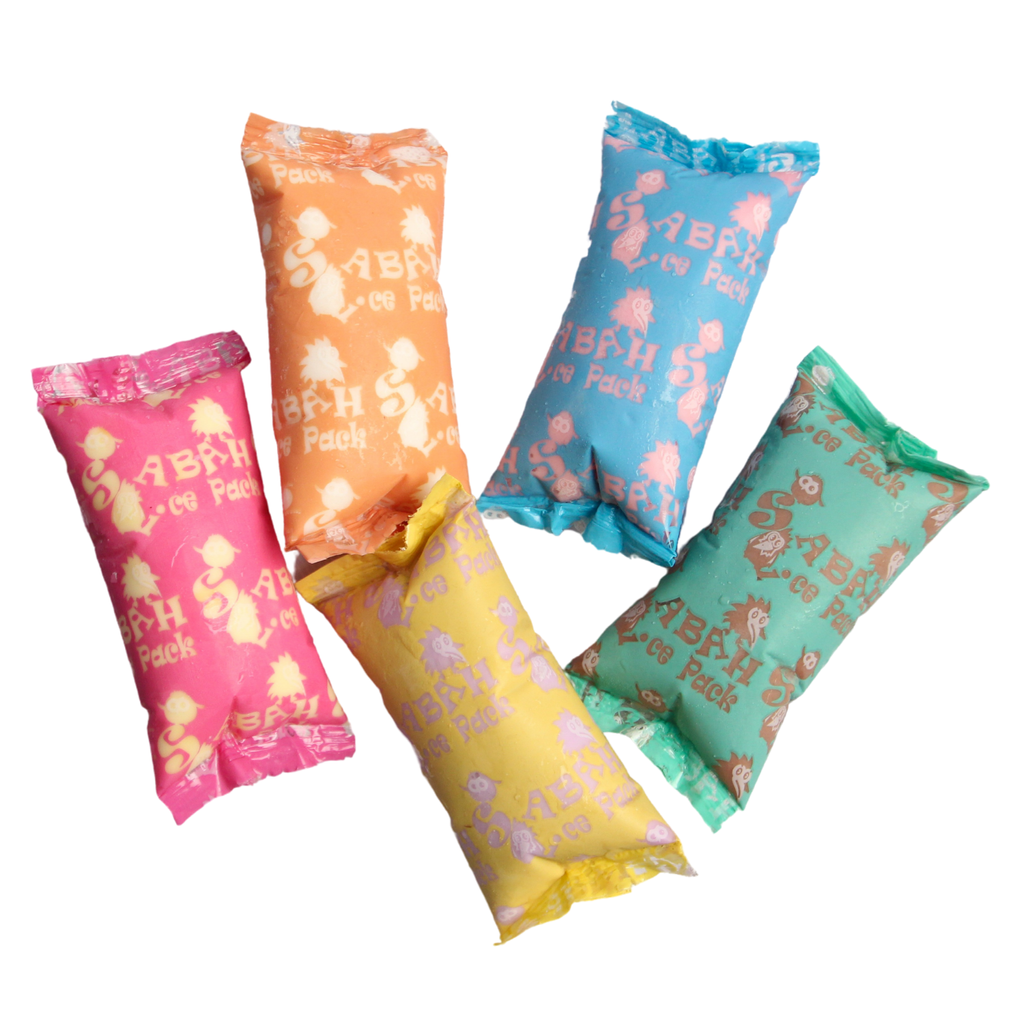 ICE PACK (PER BAG 100 PCS)
Flavours Available : Chocolate, Durian, Vanilla, Strawberry, and Yam.
Net Weight : 60 g
Ingredients : Sugar, Salt, Permitted Flavouring and Colouring
Shelf life : 18 months
Storage Condition : Keep frozen at below -20 °C
Do you want your children to be happy? Grab our Ice-pack ice cream today and let your children enjoy it. Its small size give a bigger effect of happiness to your children. You're gonna love it.
** Order Before 3pm will deliver on the same day. Order after 3pm will deliver on the next working day. The delivery process only made in working day (Monday to Friday, except public holiday).
**Only available in Kota Kinabalu area.
**Our product is HALAL and MeSTI certified.